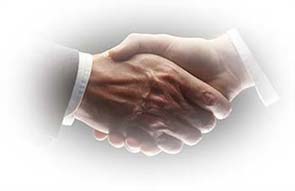 You've got a friend in the business. At Coosa Technologies we take customer satisfaction seriously.  We want to build a lasting partnership with each of our customers.  We focus on three key concepts to ensure success with this goal.

Availability: When you have a problem that affects your business you need help fast.  We strive to keep our response times as low as possible.  In most cases, you will get one of our technicians on the phone immediately.  Through remote support, most issues can be resolved very quickly.
Affordability: Every business has a budget.  We recognize that businesses need to keep costs low.  We strive to keep our rates and prices as low as possible.  Working efficiently, is another area that we help you keep costs down.   Every project or service call is completed in as short a time frame as possible.
Reliability: Consistency is important in building a relationship.  Our technicians focus on performing in a professional and knowledgeable manner at all times.  They receive training in up to date technology areas that assist them in achieving the fastest resolutions to your technology problems.
Give us a call and let us start earning your business today!