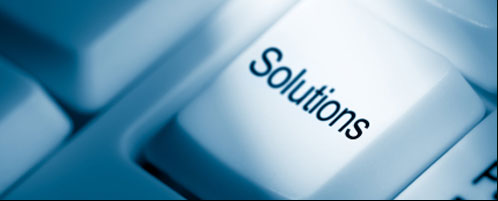 System Administration

Your computer systems are a critical part of your business.  We specialize in a Microsoft Active Directory environment.  We can help keep your file, printer, email, database and application servers running efficiently.  We can also assist in maintaining your office computers.  Do you have some computers that are sluggish or error prone?  Let us come by and diagnose the problem.  We will make recommendations to keep your servers and office computers running at their best.

Security and Protection
Security is an important part of your network.  A properly configured firewall, antivirus software and email virus protection need to be functioning properly to avoid costly downtime and / or data loss.  Let us verify that you have the necessary components in place to make sure you are protected.
Monitoring
We can provide 24/7 monitoring for your critical servers and processes.  Our monitoring systems will notify our technicians around the clock so we can take quick corrective action to help keep your business running smoothly.
E-mail Backup
E-mail has become an important part of business communication.  Whether you host your own email or if it is hosted off site, we can backup your email in the event that your mail server becomes unavailable.  When communication is restored your email will be sent directly to your server without a single message being missed.
Networking
If your office is having network problems or is planning an expansion, call us.  We can diagnose problems from the firewall to the desktop or help you design your network growth.
Spam Filtering
Are your employees spending time sorting through spam?  Spam can bog down an email server and your network as well as waste your employees time.  Let us implement our spam solution that keeps spam and email viruses off of your network.  Email backup (mentioned above) comes standard with our spam filtering package.
Web and Email Hosting
Do you have a presence on the web? Do you have an email address with your company name (rather than Gmail or Yahoo, etc.)?  You can.  It is not as expensive as you may think.  We can quickly design a web site and setup email for you.  Contact us today to find out more.
Hardware / Software sales
Because of our distributer relationships we offer competitive pricing on servers, workstations, software, licensing, and networking equipment.  We pass the savings on to you.